From $60 /
La Cueva - Las Galeras - Dominican Republic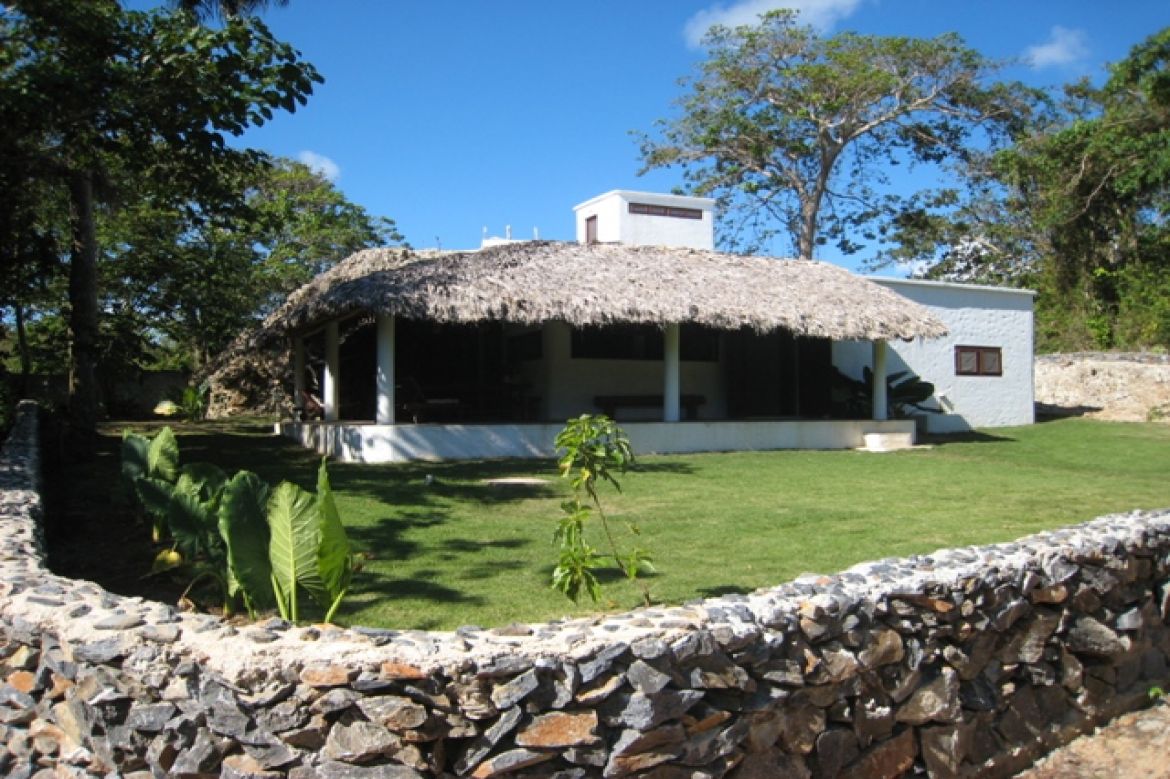 Property Description

x6

x3

x2
---
La Cueva is nature house. We designed it to have a direct contact with nature and the surrounding tropical environment. That means we used a lot of 'earthly' materials (concrete, stones, wood, rocks). We build the house around a rock formation, where a big cave (a little cathedral) is restaurated, integrated in the house and designed as a bathroom. The house is designed for a natural cooling.
You rent the whole house, with an equipped kitchen. So you can make your own breakfast, lunch dinner .... just nearby (400mtr) there are some croissanteries (for breakfast), and all the shops you need for creating wealthy & healthy dinners/lunches.
There are two rooms with a ceiling fan (ground floor - in the house). There is a third room (first level - on the rocks (outdoor) with a rock terrace). We have 1 bathroom (in the cave) inside with hot shower and toilet and other toilet on the side of the rooms and also an outside cold shower .

La Cueva eco-lodge is situated in a residential area, and it's +- 250m in direct line to the sea.
The house is situated in a green residential and quiet area, on walking distance (400 meter) to the main street (center) with all shops and restaurants, dive shops, bank, ..., and with a 100m further Las Galeras Beach (500m from house), and a little 10 min walk to the secluded but great Playita beach.
The house is situated in a 24 hrs guarded residential place (one guard during daytime and two at night) in the little residential area (two streets), for everybody's comfort. This is also included in the price.
Besides the guards it is a very safe place to be. There are no gates or fences.tor.
The price of the house (renting) includes your stay and as well all electricity, water & gas (all included), watchman (night and day), taxes and cleaning in the end of your stay, or weekly if you stay longer than one week.
For 2 persons : 50 Euros /day - 300 Euros / week- 500 Euros / 2 weeks - 800 Euros / month.
For 4 persons : 70 Euros /day - 420 Euros / week - 700 Euros / 2 weeks - 1000 Euros / month.
For 6 persons : 80 Euros /day - 480 Euros / week - 800 Euros / 2 weeks - 1100 Euros / month.
Property Photos
Request Availability
Map Location
More villas and bungalows for rent